Checking out DJ Agent 86 putting it down!!
SOUL OF SYDNEY: Feel-Good FUNK SOUL DISCO & beyond.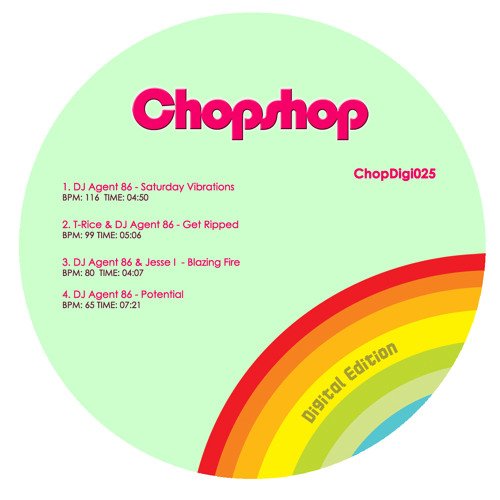 Diggin' what i have been hearing from Melbourne based Agent 86, dope party funk, soul, boogie and hip hop flavors.
Free wav download from Chopshop!!
soundcloud.com/the-chopshop-music/sets/dj-agent-86-celebrating
About Agent 86:
Since 1989.
Hip-hop. Funk. RnB. Dub. Disco. House. Techno. Electro. Electronica. Rock. Pop. Reggae. Blues. In-between and beyond.
DJ Battles. Radio shows. Clubs. Bars. Raves. Festivals. Music retail. Music distribution. Remixes. Production. Promotion. Label owner. Disciple. Ground breaker.
2007 Live Act of the Year (Melbourne)*
2008 DJ of the Year (Melbourne)*
2009 DJ/Producer of the Year (Melbourne)*
*Inpress Magazine.
Shared the stage with: Kraftwerk, James Brown, DJ Shadow, Moloko, Q-Bert, Mark Ronson, Chromeo, Greg Wilson, Krafty Kuts, Sasha, Inflagranti, Carl Craig, Zebra Katz, Le1f, Mike Q, Funkanomics, Basement Jaxx, Roots Manuva, 2 Bears, The Killers, Jeff Mills, Claude Von Stroke, Metro Area, Goldfrapp, Derrick May, Peaches, Miss Kitten, Funkagenda, Marcia Hines, Diplo, Busy P, Steve Aoki, Adam…
View original post 389 more words